Our Chiropractic Services
We focus on holistic solutions by following a multi-modal chiropractic treatment approach. This may include techniques like massage, dry needling, spinal adjustments and exercises in combination or individually depending on your situation.
From injuries that occur due to accidents to niggling pains that worsen over time, we start by getting to the root cause of the problem so we can provide the right injury care solution that will help your body recover as quickly as possible.
We follow an evidence-based approach to help athletes overcome injuries caused due to excessive pressure on the muscles, improper techniques, overtraining and lack of proper preparation, so they can restore range of motion and optimum performance.
Your Local Chiropractor in Kings Langley, NSW 2147
As a local business, NP Chiropractic is committed to improving community wellness through delivering skilled and thoughtful chiropractic care.
We create lasting relationships with our patients by knowing them and giving them personalised treatments based on their needs. If you are experiencing pain in your body, come see what we can do for you!
At NP Chiropractic, we provide a range of chiropractic services to people of all age groups in Kings Langley and surrounding suburbs. Our focus is on long-term solutions through detailed examinations and tailored treatment plans that may require a multi-modal approach for the most effective results.
Attentive and Thorough Chiropractic Care
We start by listening to you, to find out more about your situation to help identify the root cause of your pain or discomfort. We can also consult with your current health care providers if necessary to give you the best possible care.
Safe, Effective, Personalised Treatments
Once we identify the issue, our caring and compassionate professionals will provide safe, effective and personalised treatments, making sure you are comfortable throughout.
Work Closely With You at All Times
It's natural to be nervous about getting your exercises right between appointments. We take the time to go through this in detail, no matter how long it takes, to help you get it right.
Pain or injuries can come from a variety of sources, including a poor desk posture, high-impact sporting activities, improper warm-ups, bad sleeping positions and more. Some common sources include:
Joint Stiffness
Ligament Sprains
Muscle Strains
Herniated Discs
Fractures
Neck Strains
Sporting Injuries
Spinal Misalignment
Inflammation
Degenerative Disc Disease
Arthritis
Carpal Tunnel Syndrome
Nerve Pain
Low Back Pain
Sciatic Pain
Headaches
Shoulder Pain
Knee and Ankle Pain
Work-related Muscle or Joint Pain
How Chiropractic Treatment Can Help?
Chiropractic treatment involves the use of multiple processes to treat issues like pain, poor posture, and mobility limitations. We also provide you with the tools you need to help yourself during the recovery process to help you achieve the best possible outcome.
From spinal mobilisations to adjustments, exercises and massages, tailored treatment plans can help alleviate pain and stiffness problems.
Alignment and posture problems caused by work, injuries or daily lifestyle choices can be improved through specific chiropractic treatments.
Chiropractic treatment, when done correctly, can ensure your nerves, joints and muscles recover to increase your mobility and flexibility over time.
Who Needs Chiropractic Care?
If you are experiencing joint or muscle pain, mobility issues or injuries that are affecting you from getting through your day normally, chiropractic care can help. Chiropractors are trained to treat and rehabilitate multiple muscle, bone and joint issues, along with providing nutritional and lifestyle advice to help you restore your health.
Today's professionals are often sitting non-stop for hours every day. Worse still, many have poor postures resulting in chronic pain, mobility issues and loss of function. We focus on isolating and resolving the issue using different techniques.
Athletes often suffer from a range of muscle or joint injuries, including tennis and golfer's elbow that require treatment. Athletes can also benefit from professional chiropractic advice on techniques to prevent injuries in the first place.
People who suffer from chronic pain may benefit from treatments like joint or spinal manipulation and adjustments to fix the root of the problem, allowing them to improve their quality of life considerably.
Recreational Sports Players
Recreational sports players often get injured due to poor techniques or insufficient warm-ups. Chiropractors will not only treat pain and injuries but will also provide guidance on ways to prevent certain types of injuries from occurring in the first place.
Disabled and elderly people may have specific mobility and pain issues where chiropractic care can help to restore their range of motion and improve their overall quality of life as naturally as possible.
Many fitness fanatics and gym-goers suffer from injuries caused by excessive pressure or poor technique. A chiropractor will use different techniques to solve the problem, not the symptom, while also offering prevention advice for the future.
How Will NP Chiropractic Work With You?
At NP Chiropractic, we work with you to understand and solve your individual pain or mobility issues to help you resume normal life as quickly as possible. From the first appointment to treatments for as long as you need, our caring and compassionate professionals will make you feel at ease and communicate clearly with you at every step.
We first begin with a consultation to see whether chiropractic treatment is appropriate for your situation. Here, we will get details of your injury, how long you've experienced pain and areas of your body where mobility is restricted.
Thorough Assessment of Your Condition
We will thoroughly assess your skeletal, muscular and nervous systems. We'll also try to get more details of your medical history and perform physical checks. From here, we may suggest some tests if necessary to get a more accurate picture.
Creating a Personalised Treatment Plan
We create a personalised treatment plan along with providing a clear picture of the benefits and risks, equipping you with enough knowledge to help you make an informed decision about your health.
Gentle and Effective Chiropractic Care
Some treatment techniques may include massages, dry needling, joint manipulations, spinal adjustments and rehab exercises in different combinations. We regularly evaluate the plan to ensure that your recovery is progressing as it should.
Follow-Ups to Assist and Monitor Your Progress
Ours is not a once-off solution. Through ongoing care and follow-ups, we keep track of your progress and tweak treatment solutions to ensure you get the best possible result in the long run.
At NP Chiropractic, we provide an array of chiropractic services that are not just intended to treat and resolve the condition, but also to help a patient improve their overall quality of life through preventive care and lifestyle advice. Some of our chiropractic treatments include: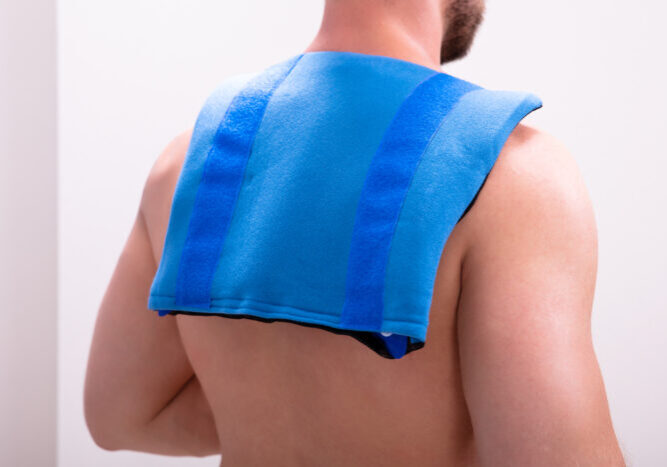 Common therapies for pain management, heat may be used to soothe and relax stiff joints and muscles, while ice helps to numb pain and reduce any inflammation.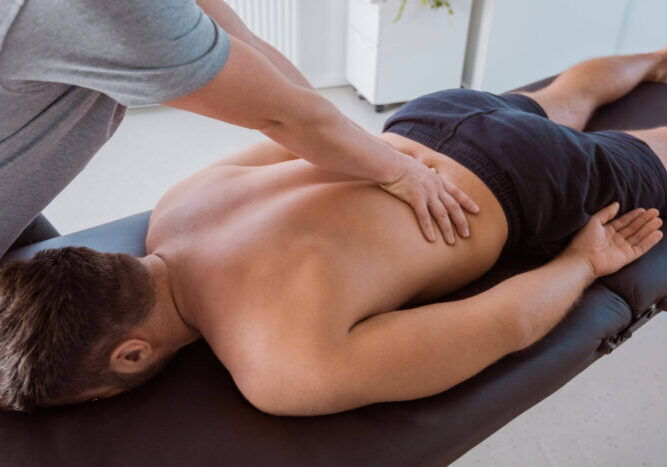 A chiropractic soft tissue massage is often used together with an adjustment to release joint restrictions causing you pain while working on healing soft tissue and muscle fibres.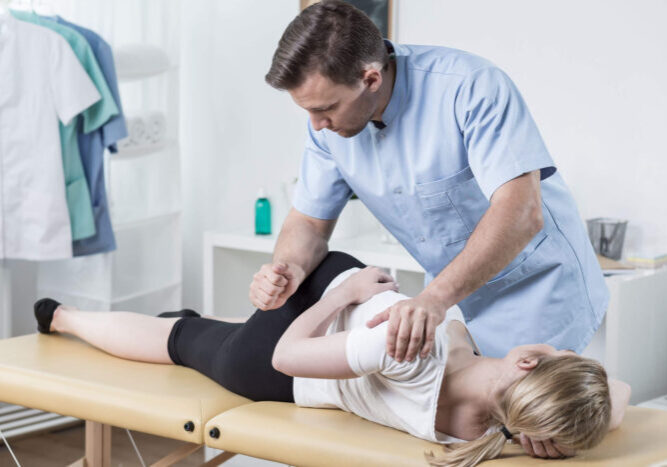 Joint Manipulation and Adjustments
A safe and effective technique intended to restore mobility and normal movement of a joint in the body that is restricted and causes discomfort.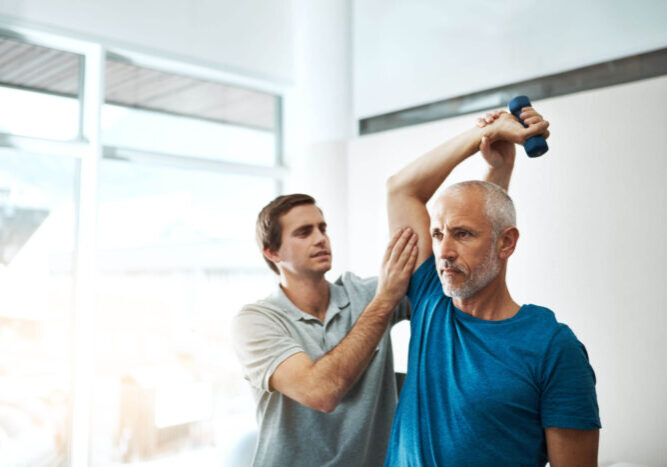 Different rehab and stretching exercises may be prescribed between treatments or in the long run to promote muscle strength and stabilisation and balance promotion.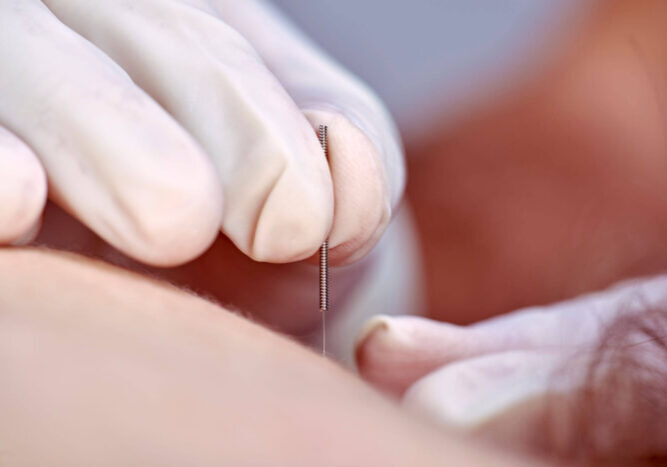 Dry needling (also referred to as acupuncture) is a safe and effective technique used to treat pain and stimulate trigger points.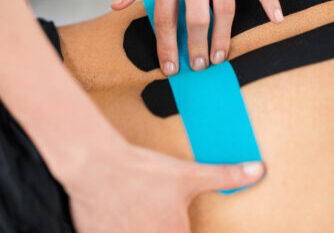 Taping involves using a stretchable tape to decompress the skin and relax or stimulate muscles, which can alleviate pain, soreness, inflammation and swelling.
NP Chiropractic is based in Kings Langley and can cater to several suburbs nearby, including:
Kings Langley
Blacktown
Glenwood
Castle Hill
Bella Vista
Seven Hills
Lalor Park
Baulkham Hills
Acacia Gardens
Stanhope Gardens
Toongabbie
Winston Hills
Is it safe to visit a chiropractor?
Chiropractors are skilled at gentle movements without applying excessive force or strength to perform chiropractic adjustments or spinal manipulations. It is mostly non-invasive and regarded as safe. An experienced chiropractor like NP Chiropractic will consider your personal situation before planning any treatments to give you the best chance at recovery.
Is there an age limit to receive chiropractic care?
No. In fact, there has been an increase in older people getting chiropractic care to assist with mobility issues as it has proven to be a safe technique. At NP Chiropractic, we work with people of all age groups and will structure a treatment plan based on your personal situation, physical capability and age.
How do I choose a chiropractor?
As with any medical treatment, it is important to choose someone who is experienced and takes the time to listen to your specific issue before delivering a structured treatment plan. At NP Chiropractic, our services are personalised to each patient after a detailed consultation and assessment of your condition.
How much will it cost me?
Our first consultation is $150 for a detailed 60 to 90-minute session, followed by $90 for our 30-minute follow up session. We also offer a free 15-minute initial pain and injury screening to confirm whether we can help you.
Do Chiropractors provide one off treatment or will I need ongoing care?
This depends on your particular issue but in most cases, you may need ongoing treatment. For example, muscle strains may take about 6 to 8 weeks to heal, which means you will need to follow up with your chiropractor during that time.
Is chiropractic care covered under Workers Compensation?
NP Chiropractic is a SIRA-certified allied health practitioner, meaning we can deliver treatments under the NSW workers' compensation system and help develop a pathway for people to return to work as soon as possible. We collaborate with employers, GPs, insurers and any additional party involved in a case to help provide the best care for the injured worker. To process payment for such a case, a valid pre-approved claim number is required, Otherwise, all charges will be the responsibility of the patient at the time of consultation. It can then be reimbursed by the insurer once the claim is approved.
Can I claim private health or Medicare?
Our consultations are claimable via private health cover. If you are referred by your general practitioner under the Enhanced Primary Care (EPC) plan, you are able to claim a portion of your fees using Medicare (up to a maximum of 5 visits per year). We also have on-site electronic private health fund claiming and Medicare Easyclaim facilities to provide you with the convenience of processing your rebate instantly.
Book a consultation today to get treatment and support for your pain and discomfort. We use a range of chiropractic methods to get the best recovery result for you