Whether you are in an accident, have long-term movement issues, or suffer from a fall, injuries can debilitate your lifestyle. Through mostly non-invasive chiropractic techniques, we can help you treat injuries, restore your range of motion and assist with your recovery.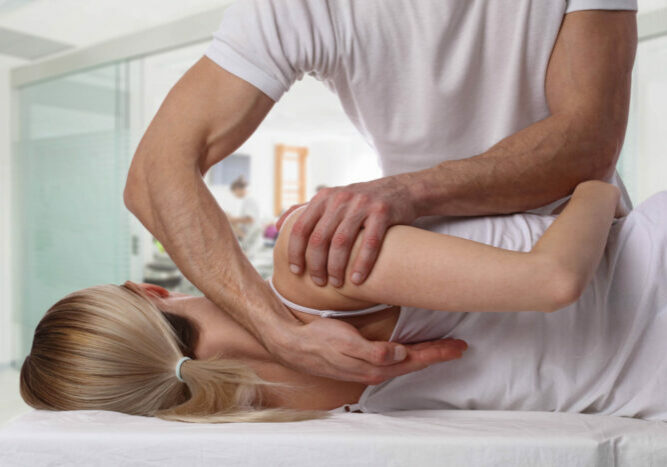 Chiropractic techniques such as heat and ice therapy, joint manipulations and spinal adjustments are safe and effective methods to treat pain and inflammation caused by injuries from accidents, work-related events, arthritis or prolonged poor posture.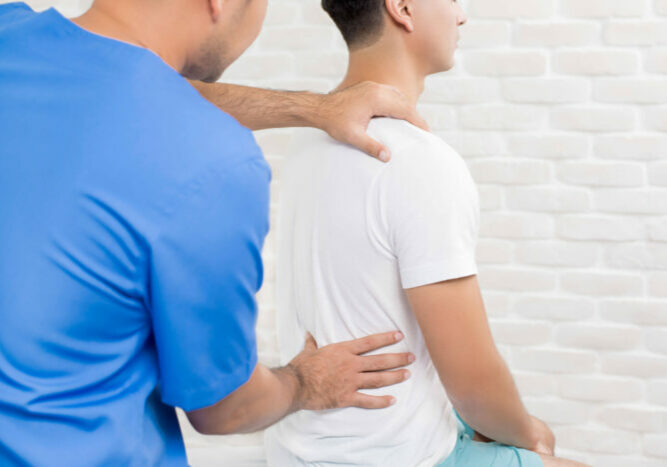 Treatments like adjustments and manipulations help to release hormones that relieve pain in specific areas. If you are suffering from a sudden injury or long-term pain caused by repetitive movements, it may be worthwhile visiting a chiropractor to ease your symptoms.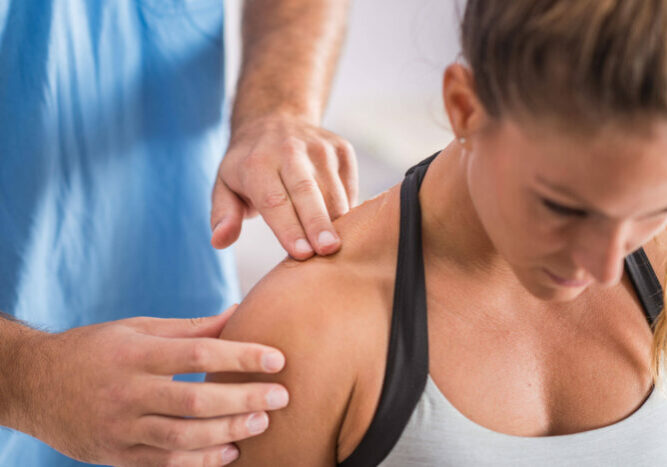 Sudden or prolonged injuries can result in loss of flexibility due to misalignments in the spine or shoulder. We can work with you to restore range of motion through spinal or shoulder adjustments and mobilisation.
Treatments For All Types of Injuries
NP Chiropractic can assist with different types of injuries like car accidents, poor desk posture and arthritis. Each may require a specific type of treatment – from spinal adjustments to joint mobilisation to heat and ice therapy to dry needling. We assess your condition before prescribing a structured treatment plan designed for you.
Joint mobilisation is a manual therapy involving gentle back and forth movements on the joint to relieve restrictions, reduce pain and mobilise movement – helping the body begin its natural healing process.
Many of our treatments are non-invasive and can address the source of the problem to prevent chronic pain. However, dry needling is a more invasive technique involving the use of thin needles that has proven to be effective in many of our patients.
Scar tissue often develops after an injury as the body attempts to heal itself. But this can cause long-term stiffness and pain. We use specific techniques to break this up to help the area heal faster and reduce any long-term problems.
At NP Chiropractic, we have treated a range of injuries in patients over the years. Some may require a more sustained approach over several weeks and months, while others may heal faster depending on the severity.
Biceps Tendonitis
Bursitis
Whiplash
Carpal Tunnel Syndrome
Ear and Jaw Pain
Frozen Shoulder
Headaches
Lower Back Pain
Migraine Headache
Neck Pain
Pinched Nerve in Neck
Rotator Cuff Pain
RSI Hand
RSI Wrist
Sciatica
Shoulder Bursa
Shoulder Pain
Thumb Sprain
Impingement
Plantar Fasciitis
Achilles Tendinitis
Herniated Disc
Arthritis
Heel Bursitis
Muscle Strain
Our Injury Treatment Process
As an experienced chiropractor in Kings Langley and surrounds, we've treated numerous patients with sudden and long-term injuries. We work with you to pinpoint your exact problem before delivering a structured treatment plan that can restore your quality of life.
Injury and Health Assessment
We take the time to listen to your issues so we can get you the right tests that identify the specific problem as a result of your injury. Whether your pain is niggling, intense, spread across different areas, limited to a specific area, or occurs only at certain times of the day, every minor detail is important to us for an accurate diagnosis.
Personalised and Structured Care Plan
We consider your personal situation before developing a structured and personalised plan focused on holistic healing. From soft tissue massages to spinal adjustments to joint manipulations to heat and ice therapy to stretching, we may use one or multiple techniques to treat your injury.
Long-Term Rehabilitation and Functionality
Injuries can result in long-term mobility issues, which is why we also focus on ongoing rehabilitation exercises, lifestyle and nutrition advice and activity modification recommendations to eliminate lasting issues. Our goal is to look at your problem in its entirety and work with you to reduce discomfort and enable recovery.
Ways that Injuries Can Occur
Your body may be put under unexpected stress due to poor desk posture and repetitive movements every day. Once we assess your situation, we develop a treatment plan that may include spinal mobilisation, neck manipulation, rehabilitation exercises and soft tissue massages.
Contact sports such as footy and rugby result in common injuries like hamstring strains, ankle sprains and joint sprains, while sports like golf and tennis that put excessive pressure on a muscle or joint cause injuries like golfer's and tennis elbow. We will first diagnose your condition and schedule a personalised treatment plan to help your body recover.
A traumatic incident such as a sudden jerky movement, a slip and fall or a motor accident can cause muscle injuries like whiplash, spinal trauma, spine and nerve damage and sprained ankles. Different treatments may be used in combination with each other to give your body the best chance of recovery.
Injuries are not always sudden. Issues like repetitive strain injury (RSI) and arthritis can impact your nerves, ligaments and muscles, resulting in debilitating pain that becomes almost unbearable over time. If you are feeling tenderness and stiffness in your body, we'll work with you to help your joints move better and remove muscle strain.
Which Techniques Do We Use?
For issues like neck, back and spinal pain, we use spinal manipulations and adjustments that involve gentle movements along the joint to increase range of motion. In some cases, we may use dry needling or acupuncture to relieve injury-induced pain in your body. If you have a muscle or joint injury, we'll start with heat or ice application to stimulate or numb the area to reduce inflammation and ease pain. Soft tissue massages may also be applied to relieve muscle tension and promote quicker healing.
Where necessary, stretching and rehabilitation exercises between each appointment may be prescribed to help improve mobility and range of motion. We will also suggest daily activity modifications to reduce your discomfort and help you recover faster, in addition to providing nutrition and lifestyle advice for your overall benefit. Each treatment plan is personalised to the needs of our patients for the best recovery result.
What common injuries do chiropractors treat?
Injuries are the result of different situations, including accidents, sports injuries, workplace injuries, slips and falls and more. Chiropractors will vary their treatments based on the injury and patient.
What is the best treatment for an injury?
From a chiropractic point of view, treatments for injuries include (but are not limited to) spinal mobilisations, joint manipulations, heat and ice therapy, massage and rehab exercises. There is no specific treatment that is better than the other. The goal is to find the best possible treatment solution for your particular injury.
How do you treat a motor accident injury?
If your accident is minor and doesn't require surgery, we may recommend having your spine checked because your muscles and joints can sustain microscopic stretching and your ligaments may tear, especially around the head and neck. We then consider all your pain points and develop a structured treatment plan accordingly.
No! Not Always. Injuries may be caused by a traumatic event but can also be the result of repetitive movements or prolonged posture issues that cause muscle and joint pain. Common long-term injuries include RSI and arthritis that can also be treated by a chiropractor.
Schedule Your Consultation Today
No matter your injury, it is important to find a way to help your body heal as quickly and naturally as possible for improved health in the long term. Schedule your consultation with NP Chiropractic today.